Venue
The seminar location is situated in a huge, approx. 10,000 sqm large, park-like garden. It is available for the exclusive use of the seminar.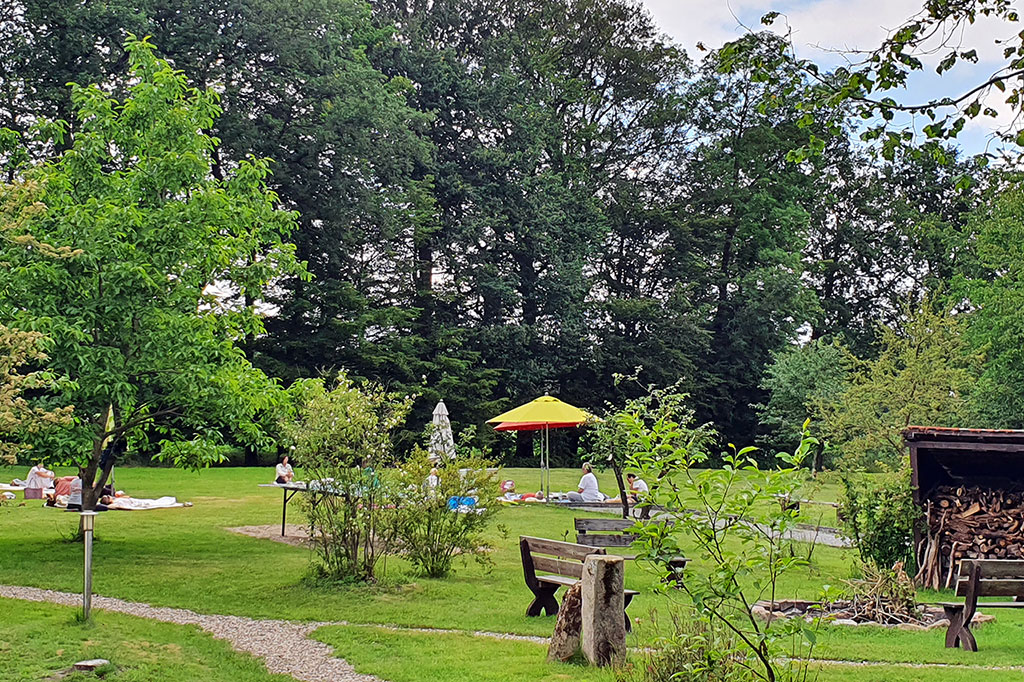 In the spacious area with old trees people can indulge in exercises or just enjoy nature.
Here, everyone can be on their own, and at the same time, the many areas with fireplaces, ponds and various seating areas offer a high quality of stay, also for spontaneous acting in the group.
The house is built in the historical, Westphalian half-timbered style. It is completely refurbished and offers perfect seminar rooms as well as very suitable accommodation in twin rooms. Single rooms are available according to capacity and for an additional charge.
The main house and its two smaller cottages and a coach house form an atmospheric courtyard, which is the hub of activity in summer.
Free WIFI is available. Read also 'Leisure' - 'Prices'.
The cuisine is of high quality and offers a wide range of culinary variety for all dietary types from traditional with fish and meat to vegetarian, vegan and Ayurvedic.
All meals are freshly prepared on an organic basis. Pre-prepared food is avoided as far as possible.
For people with allergies and people who follow a vegan or Ayurvedic diet, the preparation of meals is subject to an additional charge of 5,- € per person/day (see also 'Prices'). Please indicate your dietary type so that the kitchen team can respond accordingly.
Coffee, tea and water are included. There is daily breakfast, lunch, an afternoon snack and dinner. A fruit basket is included and always available.
The northern Münsterland with its many historic places is very reminiscent of the Netherlands, it offers wonderful opportunities for excursions in the surrounding area.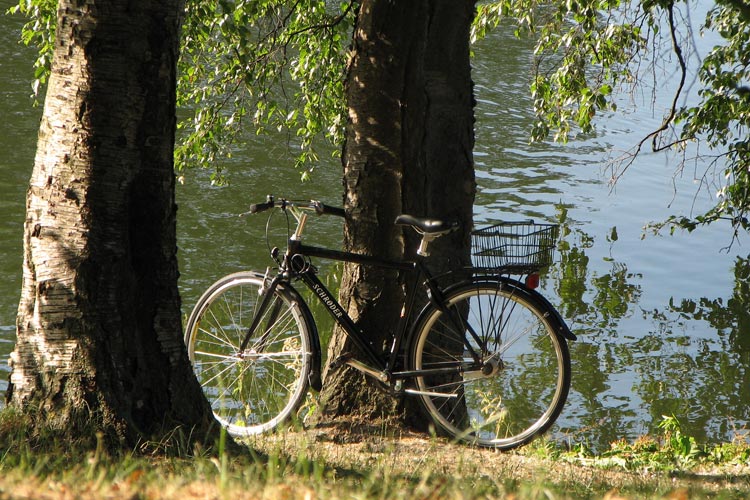 Exploring the area on bicycle is expecially recommended. Bicycles are available free of charge.
In addition, on the premises you will find boule, darts, table tennis, table football, fireplaces, sunshades, sunbeds and beach chairs. A sauna can also be used (not included in the price).